Our Services
Gum Disease Treatment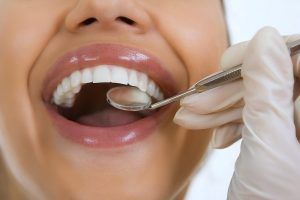 Gum Disease Treatment
Periodontal disease can be silent, meaning the half of Americans who have gum disease may not know until it's too late. If the early stages of gum disease aren't treated, your gums will recede away from your teeth, which can trigger a variety of other dental and oral health problems.
Signs of periodontal disease can include:
Receding gums
Bleeding gums
Loosening teeth
Teeth that look "long"
A change in your bite
Gingivitis Treatment
Gingivitis is often painless at first, making it difficult to diagnose without regular dental checkups. Inflammation of the gums can be a potentially serious condition, which is why it's vital to get regular dental exams from Right Family Dental. If you have been diagnosed with or are concerned you might have gingivitis, our doctors offers a range of treatments to reverse or stop gum disease's progression. If you are in the early stages of gingivitis, most treatment options are non-surgical procedures.
Scaling and Root Planing (Deep Cleaning)
If you visit Right Family Dental every six months for your routine cleaning, you know it involves scaling your teeth at gumline to remove plaque and tartar, and polishing to remove stains and smooth the tooth's surface. However, if you have symptoms of gum disease, you might need a different type of cleaning called scaling and root planing. Scaling and root planing is a deep dental cleaning procedure Our doctors perform to treat patients with current or developing gum disease. Not all patients need this level of cleaning. Periodontal Surgery Sometimes, periodontal surgery may be needed to treat certain gum diseases and conditions, such as gingivitis or periodontitis. This type of surgery is commonly known as gum surgery. The procedure aims to treat the gum disease and any damage it may have caused by:
regrowing damaged bones and tissues
preventing tooth loss
reducing gum gaps between teeth, known as black triangles
reshaping the jaw hone to lower the risk for bacterial growth in bone crevices
eliminating bacteria and infection
Call our office to make an appointment with our doctors to evaluate the consition of your gums.
Meet the Doctors
Make An Appointment
Frequently Asked Questions
Why visit the dentist?
The general medical consensus affirms that the average patient should see the dentist roughly once every six months. Unfortunately, many people do not take this seriously because they do not understand the importance of dental checkups. Here are a few reasons why visiting the dentist is important.
Defends against tooth decay
Lowers your risk of chronic bad breath.
Protects against gum disease, (known professionally as Periodontal Disease.)
Lowers your risk of tooth and bone loss
Eliminate the stains that develop inevitably due to food, drinks, and tobacco
Strengthens your teeth, which can improve the quality of your life for years to come.
Helps you look and feel your best, knowing that you have a healthier and more attractive smile!
How do I schedule my next checkup?
Simply click the book an appointment button on your screen to schedule an appointment at your convenience! Our front desk staff will be happy to hear from you. Please let us know if you are a new patient and we will work with you to make sure that your first appointment goes smoothly and comfortably!