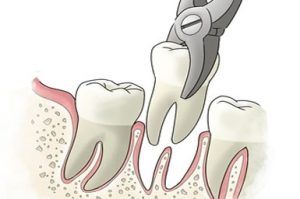 Oral Surgery
Bone grafting Periodontal disease can cause the jawbone to become too weak to support a dental implant. In cases like this, Dr. Pinkhasov will often recommend bone grafting (also known as natural bone regeneration) to promote healthy bone growth and thicken your jawbone. Over time, your jawbone will naturally regenerate and become strong enough to support a dental implant.
Sinus Lift
If you're getting dental implants in your upper jaw, you may need a sinus lift surgical procedure first. During this procedure, our doctor will add new bone between your jaw and maxillary sinuses. In order to make room for this bone, your sinus membrane is moved upward. A successful sinus lift will help create healthy bone mass to support dental implants.
Gentle Tooth Extractions
When a tooth is too badly decayed to save, Dr Pinkhasov will perform an extraction. An extraction may also be recommended if the tooth is severely fractured or is crowding other healthy teeth.
Wisdom Teeth Removal
Not all wisdom teeth need to be extracted, but some do. If your wisdom teeth are impacted you may be a candidate for wisdom tooth surgery. In many situations, it's best to pull the wisdom teeth before they jeopardize your smile as a whole. We will take a panoramic radiograph of your entire jaw, so we can see the size, location, and developmental trajectory of the wisdom teeth in consideration. At the earliest, wisdom teeth are removed in the mid-teen years, but 3rd molars do not finish developing until closer to about 30 years of age. If you're not sure what type of oral surgery you need, just call our office to make an appointment. Our Doctors will take time will take the time to do a thorough exam and discuss your oral health concerns with you before beginning any dental treatment you need.
Meet the Doctors
Make An Appointment
Frequently Asked Questions
Why visit the dentist?
The general medical consensus affirms that the average patient should see the dentist roughly once every six months. Unfortunately, many people do not take this seriously because they do not understand the importance of dental checkups. Here are a few reasons why visiting the dentist is important.
Defends against tooth decay
Lowers your risk of chronic bad breath.
Protects against gum disease, (known professionally as Periodontal Disease.)
Lowers your risk of tooth and bone loss
Eliminate the stains that develop inevitably due to food, drinks, and tobacco
Strengthens your teeth, which can improve the quality of your life for years to come.
Helps you look and feel your best, knowing that you have a healthier and more attractive smile!
How do I schedule my next checkup?
Simply click the book an appointment button on your screen to schedule an appointment at your convenience! Our front desk staff will be happy to hear from you. Please let us know if you are a new patient and we will work with you to make sure that your first appointment goes smoothly and comfortably!